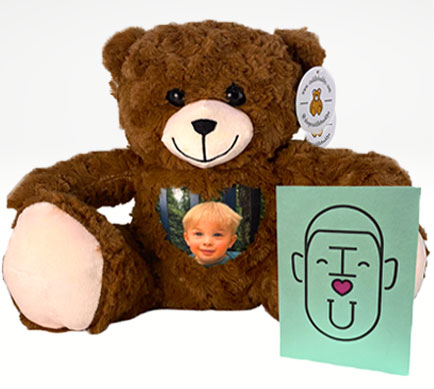 Our brown bears will be shipped out on March 15th. If you need a bear sooner, please check out our peach bears.
Our brown bears are currently sold out and won't be shipped until February 28th.
Explore The Features
Celebrate your love with our one of a kind Custom Teddy Bear and card set. Personalize your pink or brown CuddleBuddy with a photo and voice message. Then add a special touch by having their name printed inside a card of your choosing. You can even write your own special message.
Personalize

Create a keepsake photo gift with our 12-inch cuddly teddy bear.

Special Packaging

Your CuddleBuddy is always delivered in a clear gift bag with a satin ribbon making it the perfect gift.